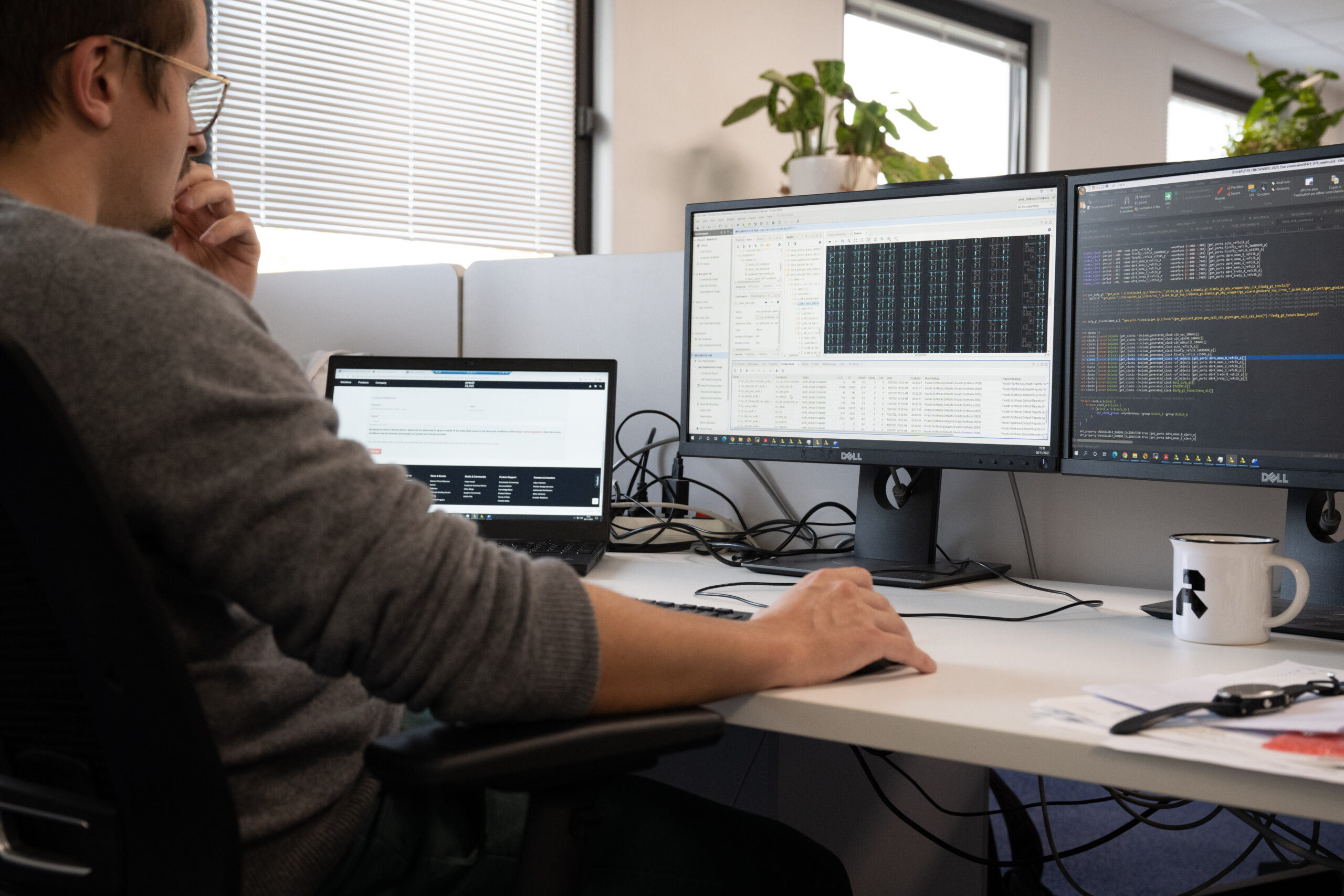 Votre mission
Rattaché à la Direction Technique, vous intégrerez l'équipe de conception FPGA en tant que stagiaire ingénieur.
Ce stage s'inscrit dans la dynamique de reflex ces pour qualifier les nouveaux standards d'interconnexion en avance de phase sur les technologies FPGA high-end.
Ces nouveaux standards d'interconnexion seront ensuite intégrés dans les projets clients.
En rejoignant REFLEX CES, vos principales missions seront les suivantes :
Partie 1 : USB4

Analyse de la norme USB4 et de ses déclinaisons à 20Gbps, 40Gbps et 80Gbps,

Etude des solutions du marché

Implémentation d'une démonstration sur kit d'évaluation

Partie 2 : CXL

Analyse de la norme CXL et de ses différents cas d'emploi

Etude des solutions Intel
Vos compétences
Dernière année de cycle d'ingénieur avec option microélectronique / FPGA.
Curieux, investi et force de proposition lorsqu'il faut trouver des solutions.
Familier avec les outils de conception des fabricants de FPGA Intel et AMD/XILINX
Notion de gestion de configuration (Subversion ou Git)
Utilisation des outils Microsoft Office (Word, Excel, PowerPoint…).
Vos avantages
Une société à taille humaine permettant de découvrir toutes les étapes de réalisation d'un projet.
Des cartes mettant en œuvre des technologies et composants de pointe.
Des réalisations variées, au niveau logiciel, FPGA, matériel et système.
Des équipes où l'entraide et la bonne humeur font partie du quotidien.
Durée du stage: 6 mois
Poste basé à Evry (91)
Contact recrutement:
jobs@reflexces.com
You are interested?
1

You apply

2

The team analyzes your application

3

You meet the operational, HR and/or management

4

We'll get back to you under 2 weeks

5

Welcome in the team!