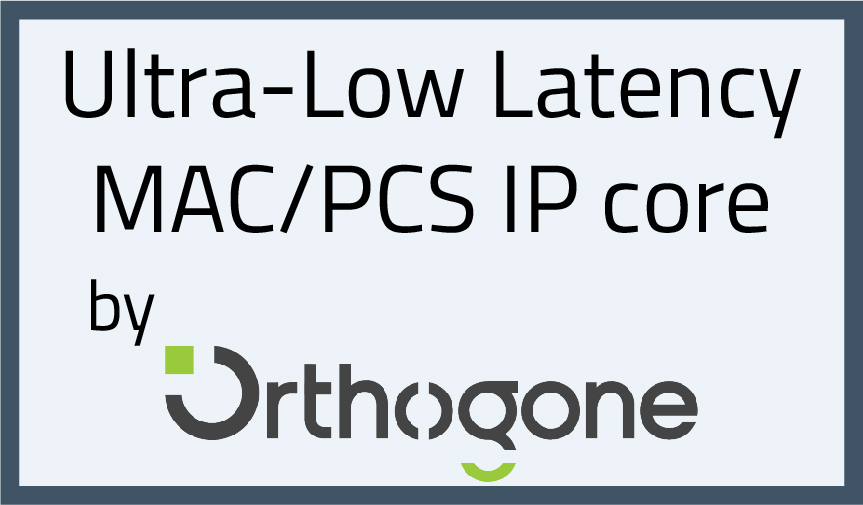 The Ultra-Low Latency MAC IP solutions by Orthogone Technologies combine a low-profile PCIe Network Processing board based on an FPGA, with 10-Gbps Ultra Low Latency Ethernet MAC and PCS IP core, but also 1G, 25G and 40/100G MAC and PCS + RS-FEC.
This IP has been developed on the XpressGXA10-LP1150T, XpressGXA10-LP1151B and the XpressVUP-LP5P/XpressVUP-LP9P boards.
The Orthogone Technologies IP cores are high performance 1G, 10G Ethernet MAC and PCS, 25G and 40/100G MAC and PCS + RS-FEC, that are designed following the requirements of the IEEE 802.3 standards. The Ultra-low latency option offers the industry's lowest round-trip latency.
The combined solution is ideal for FPGA accelerated Tick-to-Trade systems or market data feed handlers. Other applications include High Performance Computing (HPC), networking functions and hardware acceleration.