View this newsletter in your browser
Newsletter
Q4 – 2018
Dear all,
This quarter, we are highlighting our partners' solutions to address dedicated markets with FPGA boards. Happy reading !
Highlight of the quarter
NEW DEMO : Sargon Stratix® 10 Instant-Development Kit, featuring Samtec 14Gbps FireFly™ FMC board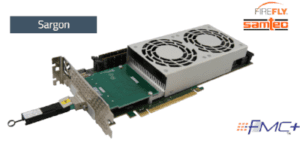 Test design with FireFly™ FMC module from SAMTEC, MTP/MPO optical front end. Next step with FMC+ module to address server solutions for high bandwidth connection.
> Watch the video
How to access NVMe PCIe SSD without CPU usage :
Design Gateway's NVMe Host Controller IP is designed to connect directly with Ultra High-Speed NVMe SSDs without a CPU, OS, device driver or external DDR memory. It is the best solution for applications that require ultra high-speed performances, multi-channel NVMe interfaces, and compact systems.
The IP core includes a reference design for the REFLEX CES Alaric Arria® 10 board to shorten development time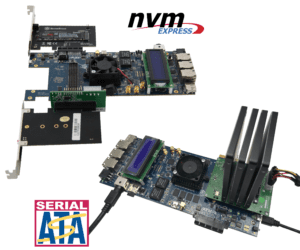 Best way to get an ultra-low latency networking solution :
The Orthogone Technologies IP core is a high performance 10G Ethernet MAC and PCS that is designed following the requirements of IEEE 802.3-2012. The ultra-low latency option offers the industry's lowest round-trip latency.
The solution combines a low-profile PCIe Network Processing board based on the Xilinx Virtex UltraScale+ FPGA or the Intel® Arria® 10 GX FPGA, with either 10G or 25G Ultra Low Latency Ethernet MAC and PCS IP core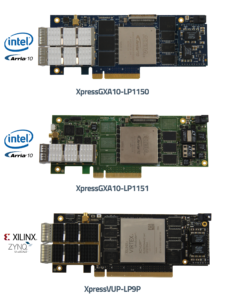 Zoom on…
COMXpressSX Stratix® 10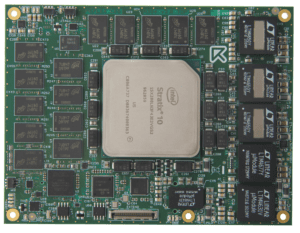 The COM Express Basic module is a small form factor FPGA board which provides to customers an off-the-shelf Best-in-class hardware solution with an embedded SoC.
Target applications:
IP prototyping
Industrial
Military and Aerospace
Test & Measurement
Machine and Intelligent Vision
Video Broadcast and video application
HPC and data center
Tradeshows…
REFLEX CES showing their latest FPGAs boards and systems at Japan Intel® FPGA Technology Days 2018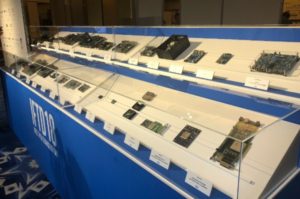 REFLEX CES showing their latest Intel® XpressGX/SX S10-FH200G Stratix® 10 FPGA COTS board and Intel® Stratix® 10 boards at FIA 2018 
Live demos and FPGA solutions for High Performance Computing, Networking, Storage, and Analysis at SuperComputing18