View this newsletter in your browser
Newsletter
Dear all,
This edition of the quarterly newsletter will highlight Artificial Intelligence, and all the solutions and applications REFLEX CES can offer. Happy reading !
Highlight of the quarter
What is Artificial Intelligence ?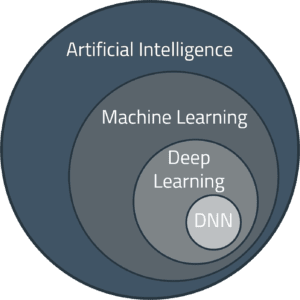 Artificial Intelligence is a field of study trying to reproduce (or simulate) the human intelligence through artificial means, and it covers many techniques :
Machine learning provides systems the ability to automatically learn and improve from experience without being explicitly programmed.
Deep learning is one of the machine learning techniques (possibly the most used) and often confused as a synonym with AI.
The network is made of  many interconnected layers. According to its training, it extracts the features of the input data and then generates the output.
DNN (Deep Neural Network) is a hierarchy of multiple layers that imitate the neural networks of the human brain.
Using FPGAs and its benefits for your Artificial Intelligence applications allows you to accelerate your solution, and optimize the results. REFLEX CES is able to take advantage on this emerging technology due to our extensive experience with FPGAs.
REFLEX CES offers two complementary solutions, illustrated with the following Proof of Concept (PoC) designs :
1/ The OpenVINO™ solution (CPU + FPGA)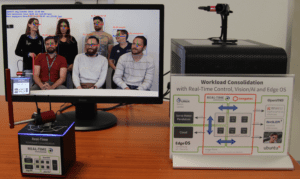 This technology demonstration shows facial recognition on live video including age, gender and emotion detection.
The demo is based on the XpressGXA10-LP1151B PCIe FPGA acceleration board from REFLEX CES, the Conga-TS370 COM Express CPU board from Congatec, the OpenVINO™ toolkit from Intel® and a Camera technology from Basler.
Three independent virtual machines share one CPU, and run in parallel AI vision (OpenVINO™), automation control in real time (pendulum) and connectivity features (cloud).
This Proof of concept has been created with OpenVINO™ solution proposing an efficient AI inference FPGA Acceleration on CPU platform.
REFLEX CES provides the pre-compiled FPGA bitstreams optimized for most of the popular neural networks (customization service available).
> to learn more about the demo and its functioning
Focus Applications of the OpenVINO™ solution:
– Cloud Computing
– Edge / Fog Computing
– FinTech Risk Analysis
Zoom on… The video of the OpenVINO™ solution 
2/ The FPGA IP solution for AI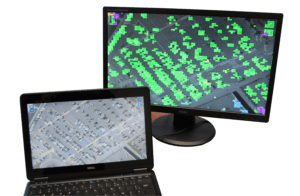 This demo shows map segmentation and recognizes cars, pools, airplanes, bridges and other objects on a map.
This demo was developed by REFLEX CES and runs on the Achilles Arria® 10 SoC System-on-Module.
This Proof of Concept is based on MobileNet CNN and has been created with N2D2 framework and the FPGA IP export developed by REFLEX CES.
The FPGA IP solution for AI is a standalone IP (no CPU needed), power efficient, and has been optimized for Intel® FPGA (Arria® 10), from small to large FPGA densities according to customer requirements.
Focus Applications of the FPGA IP solution:
– Instrumentation
– HPC Test & Data Analytics
– Production Line Monitoring, Quality Control
– Medical
Tradeshows…
REFLEX CES showing their OpenVINO™ solution demo at Embedded World, on Intel®, Real-Time Systems and Congatec booths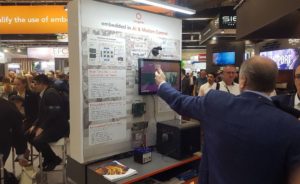 Live demos and showcase of high-end FPGA boards (Stratix® 10 and Arria® 10) at the FPGA Kongress in Munich, Germany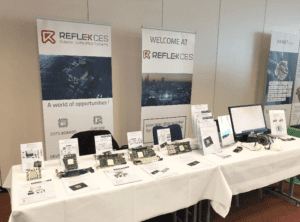 REFLEX CES at the Intel FPGA Forum in Moscow, Russia, showcasing its 4 Stratix® 10 boards and the OpenVINO™ demo !