reflex ces has been ISO 9001 certified since May 2009 for its activities in the "Design, industrialization and manufacturing of embedded electronics systems."
Our implemented quality management system allows us to ensure our customers controls and continuous improvement in the following areas, for example:
Design, industrialization, and manufacturing
Feasibility analysis
Supply chain
Customer issues and RMA tracking
Product configuration management
Obsolescence management
Electrostatic Discharge (ESD)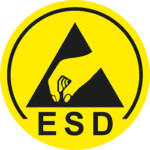 reflex ces and our manufacturing partners always ensure products are compliant with ANSI/ESD S20.20 ESD standards, to prevent latent product defects and make sure our products are always protected during and after manufacturing.
Moisture-sensitive Devices (MSD)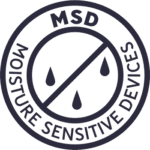 reflex ces and our manufacturing partners handle all moisture-sensitive devices in order to be fully compliant with IPC/JEDEC J-STD-033. This includes exposure monitoring and protection of all our components prior to and during manufacturing.
Obsolescence
reflex ces has taken the following steps to minimize the impact of obsolescence on design projects and products:
Double sourcing
Referencing with manufacturers
Referencing critical components in an IHS database
Consulting the IHS database in the design phase