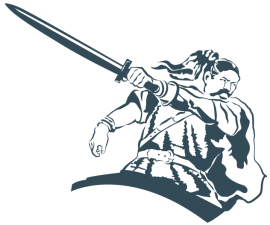 ReFLEX CES Introduces Alaric Instant-DevKit based on Altera's Arria 10 SoC
Come to see the Alaric Instant-DevKit at Altera SoC Development Forum in San Clara (United States), Frankfurt (Germany) and Shenzhen (China)
Paris, France — September 11, 2015 – ReFLEX CES, an established provider of modified-off-the-shelf solutions and turnkey embedded systems and designs, today announced the release of its new Alaric Arria® 10 system-on-a-chip (SoC) FPGA mezzanine card (FMC) Instant-DevKit. Based on Altera's SoC FPGA technology, the Alaric Arria 10 SoC FMC Instant-DevKit offers developers
an out-of-the box design solution that combines a compact hardware platform with an efficient, intuitive software environment. The DevKit's unique install and graphical user interface enable an
immediate start, and its reference designs enable fast turn-around for short, secure developments.
Arria 10 SoCs integrate a dual-core ARM Cortex A9 processor subsystem into a user-customizable FPGA leveraging a high-bandwidth interconnect. SoC FPGAs provide embedded systems improved performance, increased reliability, increased flexibility, while lowering system cost and board size.
The new Alaric Development Kit is designed for use in a wide range of applications, including highspeed data communication, video capture and processing, high-performance computing for data
center and Cloud computing, Internet of Things (IoT), military and defense technologies, testing and measurement, networking and communications, industrial, automotive, and many other
applications.
ReFLEX CES will demonstrate the Alaric Instand-DevKit at Altera's upcoming SoC Developers Forum (ASDF). ASDF is the industry's first series of events dedicated to investigating the technology and application of SoC FPGAs. ASDF events provide attendees an edge in developing next-generation system designs using SoC FPGAs. at ReFLEX CES booth. Come see ReFLEX CES and our Alaric Arria 10 SoC FMC Instant-DevKit at the ASDF events being held in Santa Clara, California (United States) on 30th September, in Frankfurt (Germany) on 14th October, and Shenzhen (China) on 3rd November.
More information about ASDF can be found at https://www.altera.com/events/northamerica/alterasoc-developers-forum/overview.html
"The Alaric Instant-DevKit provides users easy access to an off-the-shelf, high-performance hardware solution based on the industry's only 20nm SoC FPGA," said Chris Balough, senior director of
marketing, SoC products, at Altera. "We are pleased to have ReFLEX CES join our extensive lineup of SoC FPGA ecosystem partners at ASDF and showcase their latest innovations."
The Alaric Arria 10 SoC FMC Instant-DevKit is available now at a price of $3,495, directly through ReFLEX CES or our distribution network.
About ReFLEX CES
ReFLEX CES (www.reflexces.com) is an Altera DSN partner and Dev Kit Contract Manufacturer deeply engaged in mid to high complex FPGA based designs using the complete Altera product portfolio like  CyClone V, Stratix V and the latest Arria 10 GX and Arria 10 SoC. In addition, the company is also releasing its own Arria 10 GX and Arria 10 SX Instant-Development
Kits to the market especially aligned to the BroadBase and High Performance markets under the names of Attila, Alaric and Arminius; with version of those boards for volume cost effective
production.
ReFLEX CES provides turnkey custom embedded and complex systems, and is specialized in Modified Off-The-Shelf (MOTS) solutions for VPX/OpenVPX, CompactPCI, VME rugged systems, Embedded Systems, Industrial Systems, High-speed boards, FPGA and PCIe boards. Its expertise spans from chiplevel and software-level designs up to complete system-level designs, manufacturing, and production of small and medium volumes, targeting customers in the military/aerospace, defense, telecommunications, medical and industrial areas.
-end-